MOTHERGUNSHIP – Demo Trailer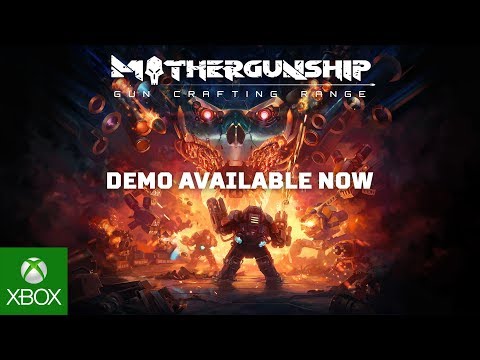 Craft gun monstrosities that no reasonable person could ever lift in the official demo of the upcoming bullet hell first-person shooter, MOTHERGUNSHIP!
MOTHERGUNSHIP mixes bullet-hell intensity with the FPS genre and promises you one of the largest gun customization options seen in video games. Want to build a gun with fifteen barrels that will cover all sides of the screen? Or do you prefer a shotgun that can shoot bouncing spike balls? Go for it! The design of your destructive arsenal is in your hands.
Face off against overwhelming odds in chaotic non-stop combat, fight gigantic bosses, play online alongside your friends in a full co-op experience, and rise up to face the ultimate challenge: the MOTHERGUNSHIP.
The MOTHERGUNSHIP: Gun Crafting Range demo is now available on Xbox One!
Source: XBOX YouTube
—